TOWN OF EUREKA, WISCONSIN WELCOMES YOU
2395 210th Avenue, St. Croix Falls, WI 54024
Town Hall Hours: Tuesdays, Wednesdays and Thursdays 8:00 am - 1:00 pm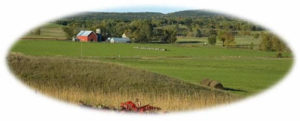 The Town of Eureka is located in Polk County in northwestern Wisconsin.
The Town is bounded on the east by State Highway 35 and the west by the St. Croix National Scenic Riverway.
The north boundary is 240th Avenue and the south boundary is Polk County Road I, also known as 180th Avenue.
The western area of the Town is rolling hills and valleys while the eastern area is flat and better suited to farming.
The Town is primarily small farms, but includes several major developments, i.e. containing four or more lots.
There are many single family homes due to the proximity to the Twin Cities.
There are few rental properties within the Town and no multi-family units.
The Town is a quiet rural setting with no incorporated villages or cities within its boundaries.
The final estimate as of January 1, 2013 population for the Town of Eureka is 1,659, road miles 83.15.
If you would like to receive town information by email, please send your request to townofeureka@gmail.com
Upcoming Meetings
Town Board Meeting
Thursday, December 14, 2023, 7:00 pm
Eureka Town Hall
Upcoming Elections
Spring Primary - February 20, 2024, if needed.
Spring Election & Presidential Preference Primary - April 2, 2024  Type A Notice
Partisan Primary - August 13, 2024
General Election - November 5, 2024